ProGlove Joins World Economic Forum's Global Innovators Community
As we get ready to turn the page on 2022, we at ProGlove continue to engage with the World Economic Forum as a member of the Global Innovators Community.
By ProGlove Chief Product Officer, Ilhan Kolko
This step expands our nearly three-year involvement with the Forum. In 2020 ProGlove was nominated among hundreds of candidates as one of the World Economic Forum's "Technology Pioneers", a cohort of early to growth-stage companies poised to have a lasting impact on business and society. Earlier this year in May, ProGlove CEO Andreas Koenig joined leaders from public and private sectors at The Annual Meeting at Davos to discuss The Augmented Manufacturing Experience.
ProGlove has now furthered its commitment to manufacturing innovation with its acceptance into the World Economic Forum's Global Innovators Community, an invitation-only group of the world's most promising start-ups and scale-ups at the forefront of technological and business model innovation.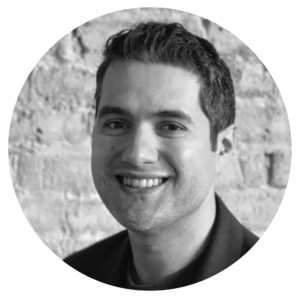 Much has changed in our world since 2020 – a global pandemic, unabated supply chain disruption, vulnerable labor markets, economic unrest, technical advancements in AI, IoT, robotics, and more. Despite this, one thing has remained the same: Our belief that human workers remain indispensable in industry. We believe that in order to be resilient and plan for the future, we must start with human workers in mind. Simply put, people must benefit from technology, not the other way around. Although technology is an important pillar of organizational strategy, people
remain essential on shopfloors and will continue to be so in the future. This belief drives everything we do.
As part of the Global Innovators Community, ProGlove will engage with the Forum's community to help define the global agenda on key issues. I'm especially excited to contribute to the Forum's Shaping the Future of Advanced Manufacturing and Value Chains. This Platform evaluates and proposes pioneering technologies, innovative business models, and new partnerships that shape next-generation industrial development strategies. As a pioneer of industrial wearables that enable manufacturing and logistics teams to work faster, safer and easier, this is our wheelhouse of expertise. We look forward to contributing our skills to help create greater value in advanced manufacturing technologies. As we look to 2023, we are focused on three core pillars:
Human-centered mission
Everything we do starts with the human worker in mind. Whether they work on a manufacturing shopfloor, in a warehouse, or anywhere else along the supply chain. We develop solutions to augment the human workforce to be more efficient, improve quality, and enact worker well-being. Our solution portfolio is a pledge to augment the workforce with non-intrusive technology, drive digitalization across the shopfloor, and promote human-machine collaboration.
Human Digital Twin
We will continue to design smart solutions that connect the human worker to the Internet of Things to enable seamless, value-added data capture on the shopfloor. This will allow for a true picture of the operations. It permits businesses to act upon what is really happening rather than designing actions on what should be happening.
Unlock greater value through data analysis
The industrial shopfloor is the backbone of our global economy. Yet, it is often one of the most underserved areas of the supply chain. We're building the next-generation of shopfloor process analytics capabilities and advanced insights to help manufacturers improve decision making, improve operational efficiencies and create new value from that intelligence.
We at ProGlove, will continue to put the human worker at the center of everything we design and develop. We want to help shape the collaboration of humans and machines so that we all stand to benefit. This will allow manufacturers to tap into micro-efficiencies at scale while raising product quality. At the same time, this will also promote worker well-being and safety.