Oops, we did it Again: ProGlove Received Frost & Sullivan's Best Practices New Product Innovation Award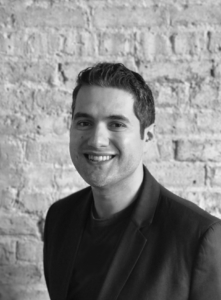 Frost & Sullivan recognized ProGlove for our 2022 contribution to the industrial wearable technology market. Our Chief Product Officer, Ilhan Kolko, seizes this opportunity to share his take on why ProGlove stays ahead of the curve in terms of human centered productivity.
I can't help but feel proud because we did it again: Frost & Sullivan acknowledged us for our 2022 product innovation accomplishments and gave us their Best Practices New Product Innovation Award.
Any recognition is always the result of many individuals. Employees, customers, partners, and investors need to get together and make critical decisions every day. At the end of the day, every move you make on that account needs to support the organization and contribute to its future. So along with Frost & Sullivan we enthusiastically acknowledge and celebrate their contributions.
ProGlove is where productivity starts
Product excellence always begins with a clear position and a vision. To us ProGlove is the place where productivity begins. That is our claim. What we do differently than most other organizations is that we focus on human centered productivity. That means that everything we do starts with the human worker in mind. Regardless of whether they work in on a manufacturing shop floor, in a warehouse or anywhere else along the supply chain, we work to design the tools they need. In other words, we develop solutions to augment the human workforce to be more efficient, improve on quality, relieve them and enact worker well-being. Our solution portfolio is a pledge to augment the workforce with non-intrusive technology, drive digitalization across the shop floor, and promote human machine collaboration.
A great product begins with a great idea, but not every idea you have is great. What makes ProGlove a great place to work is that we give our staff the liberty to experiment. We designed a number of formats where our staff can prototype, pitch new design solutions and do things that matter for us as an organization but also for our customers.
Solutions that matter
With that said, I can't begin to stress how important the interaction with our customers is for us an organization. We are passionate about building solutions that matter in close collaboration with our customers and partners.
I for one am particularly proud that Frost & Sullivan acknowledges our approach by stating: "Targeting different customer tiers has helped diversify ProGlove's customer base. ProGlove continues to innovate and develop products to address unmet customer needs through customer feedback and investor backing. Strategic partnerships further offer the company significant opportunities in the hands-free solutions market. Its robust capabilities and value-added benefits have attracted top-notch brands to adopt ProGlove's solutions. "
We go where product happens: the industrial shopfloor! Check out the full report at https://www.proglove.com/proglove-receives-frost-sullivans-best-practices-new-product-innovation-award/!